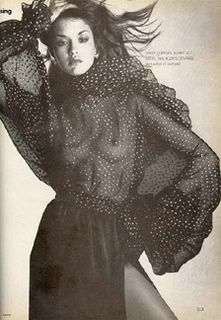 I've just been informed that next seasons ANTM will be without my reason for watching,
Janice Dickinson
. Without her winning smile and always truthful (some say bitchy, but not me) comments, I have a feeling the show will take a very drastic shift, and not in a good way either. Janice's replacement will be none other then Twiggy. TWIGGY?!?!? Are you kidding me!
According to UPN, Dickinson has a television production deal and is working on a new book. All I can say is Miss Tyra better up her game, otherwise the fifth season might be the last.
PS- Janice, I still love you.